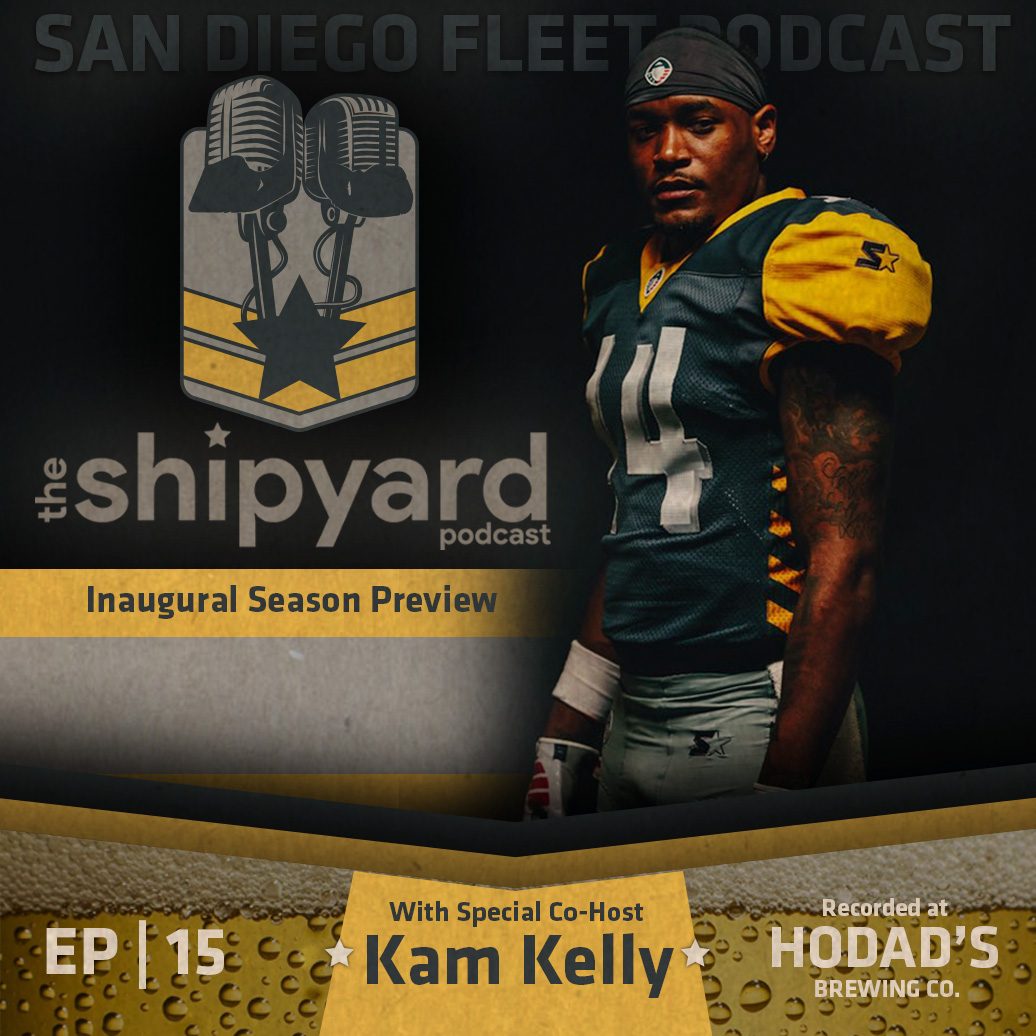 The Boys return to Hodad's Brewing Company for another special Brew & Review:  Training Camp Edition with San Diego Fleet WR and former SDSU DB Kam Kelly!  
Round 1: Ice Breakers
Round 2: Camp Review and discussion
Round 3: Preseason Scrimmage vs The Orlando Apollos
Round 4: Week one preview / Story of how Kam joined the Alliance. 
Join us for our watch Party at The 55 Yard Line in San Marcos, Saturday, Feb 9th 4:30 till the game end.
GO BOATS!