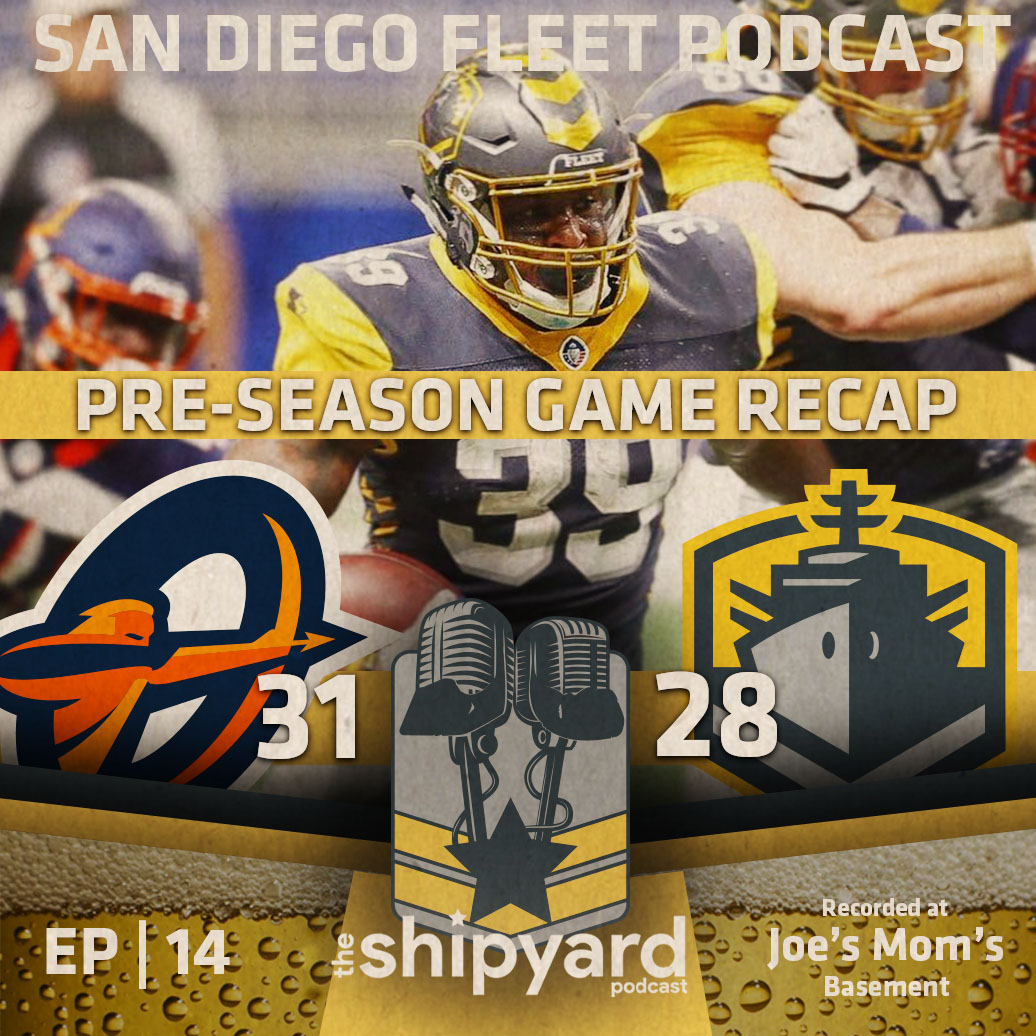 In this week's Episode of The Shipyard Podcast, The Boys take you through the San Diego Fleet VS. The Orlando Apollos in perhaps the first ever, AAF Play-by-Play / Drive-by-Drive commentary!
An Intro music jam for the ages. 
Final Roster Cut Downs!

Josh Johnson still a possibility? 4:20
Bishop Sankey Situation 5:00
Roster Updates

New Offensive Coordinator

We mad mad : 10:30

How we got the Play By Play Data: 14:00
Game Drive-by-drive recap! 17:00

Key Take-aways 40:00
App Update! 50:30
With goodness sprinkled throughout!